Exploring Print-Making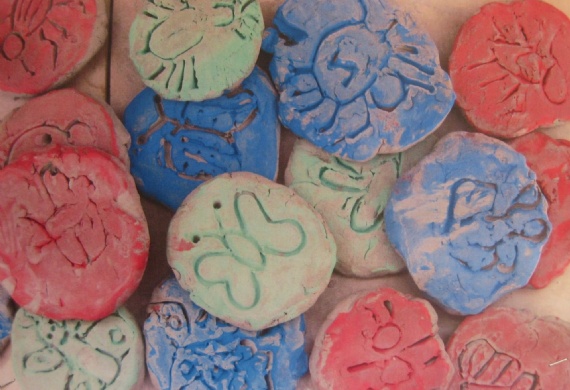 Through the Summer we have been exploring printmaking.
Our hands got covered in paint and we had lots of fun!
In Reception we explored direct printmaking using wooden blocks. We practised printing on top of different shapes and colours.
In Year One we explored printmaking with a variety of objects such as scrunched up newspaper, sponges, blocks and corks. We also investigated overprinting using primary colours.
In Year One we also made collographic blocks using different materials. We printed with the blocks, using two colours.
In Year One and Year Two we explored printing with positive and negative stencils, torn from folded paper.
In Year Two we made clay slab relief blocks. We carved pictures of different minibeasts into the clay. We inked up the blocks using sponges and made repeated prints onto paper.
We have really enjoyed looking at the different textures, patterns and effects that our printing has created.