Paper People Art Project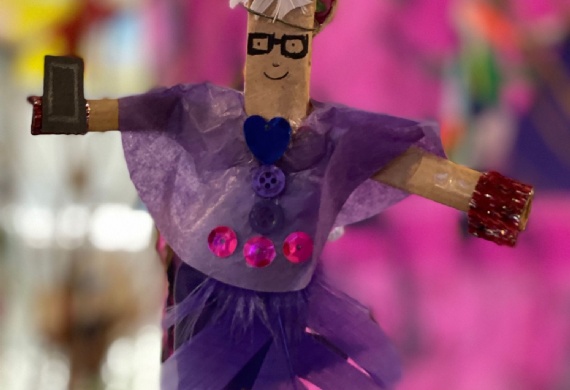 For Mrs Saunders, our much loved SENCo and teacher, who has retired this term.
Our 'Paper People' Art Project
By pupils in Year One and Year Two
Our pupils made wonderful, imaginary paper people.
They made them from newspaper and parcel paper rolled into thin tubes. They used tissue paper and fabric to make clothes. They chose buttons, ribbons, wool, sequins and silk flowers donated by staff to create hair and add interesting details to the costumes.
It was a little tricky, but everyone persevered, just like Resilient Rupert.
All the paper people were displayed together as a group, to create a vibrant piece of artwork. The children really enjoyed looking at the display and trying to spot the paper person they had made.
Take a look at our gallery here.
Thank you, Mrs Saunders. We hope you like our artwork!