Design and Technology in Year One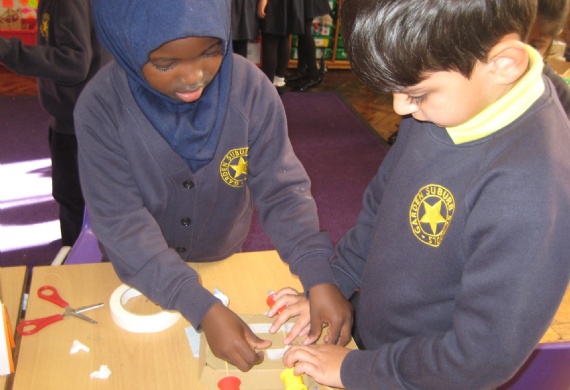 The children in Year One have been learning all about wheels and axles in their Design and Technology lessons.
They thought about what was important when fixing wheels to a vehicle - what shape should they be? How will they move? Where should the wheels go?
They designed, built and evaluated a vehicle for Big Skeleton.