Year One Art Project - Fairy Tale Buildings and Towns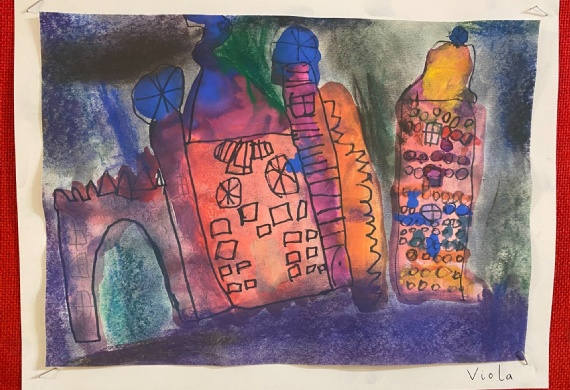 We have been exploring the artwork of Mary Blair - she was an American artist, animator and designer. She worked for the Walt Disney Company. We looked at her colourful pictures of buildings.
We created "Fairy Tale Buildings" by looking at and drawing shapes.
We drew triangles, squares, rectangles, circles and arches to make walls, roofs, windows, doors, bridges and steps.
We used Brusho to paint our buildings.
We practised using thick and thin brushes, and we practised washing our brushes carefully before using a different colour.
We used pen to show the details and shapes of our buildings.
We blended chalk pastels to create a background.