Going for GOLD!!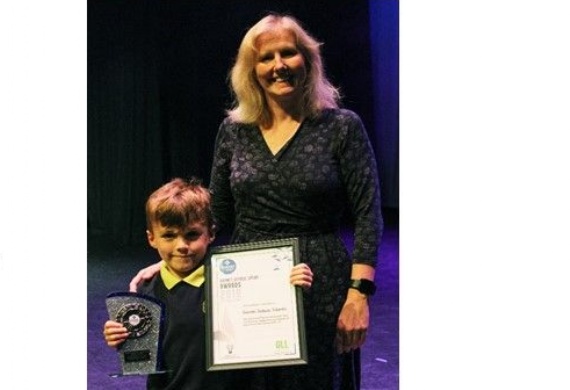 Two awards from The Barnet Sports Partnership!
On Wednesday 25th September 2019 we received two awards from the Barnet Sports Partnership. One was a certificate for attaining more than 3 years of gold awards. See the gold award criteria below.
The other was a trophy for EYFS and KS1 Engagement Award. This is awarded to Schools who have provided excellent opportunities for their EYFS & KS1 pupils in physical activities and sports. Two children attended the event with their Dad, Ms Alam and Ms Jowsey. It was a really inspirational evening to see all the sporting achievements of individuals and teams across Barnet.