Animal Habitat Dioramas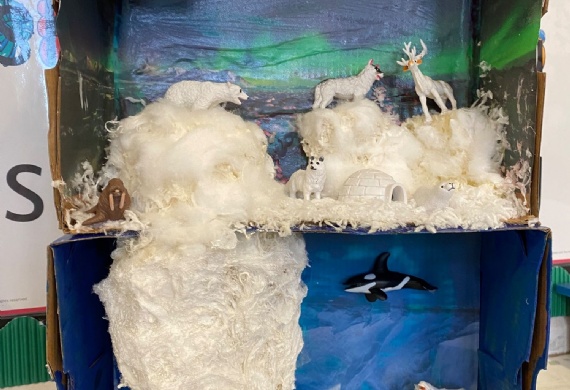 The Year 2 children have been learning about animals and their habitats, linking with the work they have been doing about the different climate zones.
For their homework, the children were asked to design and make a diorama of a habitat, with the creatures that live there. A diorama is a replica of a scene, typically a three-dimensional full-size or miniature model. They have been sharing photographs of their creations, on Tapestry, and last week they brought them into school. The children have shown such great creativity, and we hope they all enjoyed doing this activity at home.