Animal Art and Design Project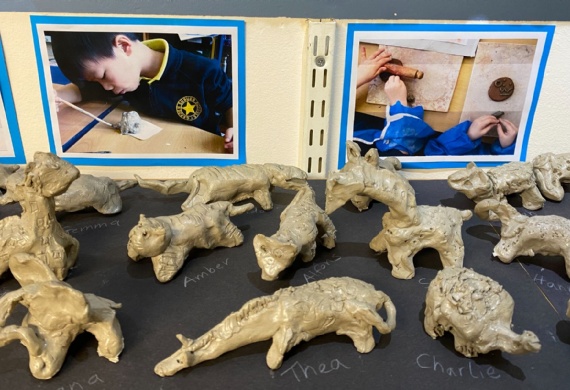 This term, the children have been taking part in a whole school animal project.
In Year 2, the children:
Drew animals from different viewpoints using realistic animal models
Made collages of animals in a scene
Created animals out of air-drying clay
Drew how they made their models.
They learnt how to make fantastic, characterful animals out of clay, by:
Rolling, pulling and pushing the clay; joining pieces of clay and making marks into the surface of the clay.
Adding a glaze to their models to make them shiny.
The children also watched a video of the artist Augusta Savage, creating an antelope out of clay (You can find the video, and read about Augusta Savage, by clicking HERE)
You can see the galleries of the children's collages HERE
You can see their clay work, and the sketches they made before and after, HERE