Year One "Animal" Art and Design Project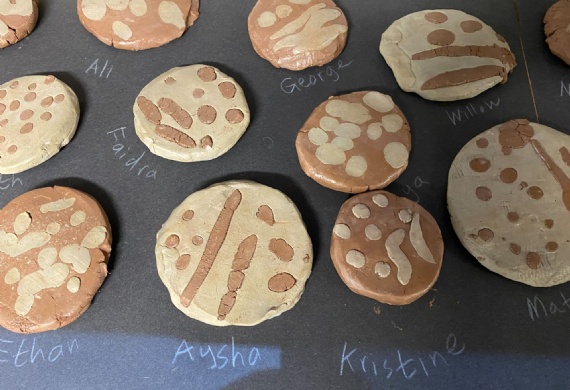 The children in Year One explored different animal patterns through drawing. They practised layering colours and patterns using different drawing tools.
They then learnt how to make clay tiles with animal patterns, using stone and terracotta clay.
To make their tiles, the children
Rolled clay into spheres
Patted clay into circular tiles
Rolled small pieces of clay of a contrasting colour into coils and spheres, to make stripes, spots and rings.
Placed the small pieces onto their tiles and rolled them in.
The inlaid pieces made interesting marks and patterns, and the children then added glaze to their tiles to make them shiny.
You can see their drawings and tiles in the gallery HERE.