Water Aid Week 23rd-27th May 2016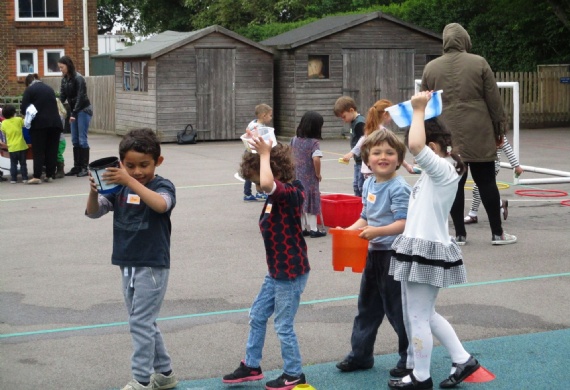 Garden Suburb Infant School raise money for Water Aid!
All week the children have been participating in activities with a 'water' theme to raise awareness on the vital importance of water.
This reached a high point on Wednesday 25th May where the children had lots of watery fun in the playground exploring acitvities ranging from floating and sinking, washing clothes by hand, to carrying water in buckets.
On Friday we will be taking part in the Water Aid Pupil Pipeline challenge that will involve all the children and adults in the infant school creating a 'human pipeline'. We will pass water in a variety of containers, from one part of the playground to another without spilling a drop!!
We believe that, by supporting this charity, children will gain an understanding of how vital water is and that not everyone has the luxury of clean safe drinking water, access to sanitation and even water to play with. We are hoping that the children will be able to raise some money, however little, and in this way learn about making a difference to the lives of others.
Take a look at the gallery to see some lovely photos of our Water Aid activity week!