Maths Week 2017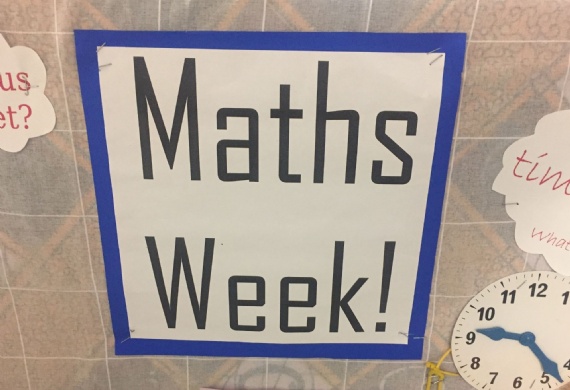 The 24th - 30th June 2017 was a number filled week!
This week the children took part in several challenging and fun mathematical related activities with the main focus centred around the concept of estimation. From adding and subtracting using animals to maths walks around the school and in the local area, they were set many challenges to stretch their knowledge and understanding of the several mathematical concepts.
There were also two competitions which many children took part in; Guess the number of sweets in a jar and a Design a "Maths Hat" competition.
Well done to Denzel whose estimation was the closest to the number of sweets in a jar (which he very kindly shared with his classmates!) He guessed that there were 105 sweets when there were in fact 108! WOW!
Over 150 children took part in the Design a "Maths Hat" competition. Well done to the following children who won; Tanya & Ezekiel in Purple Class, Phoenix in Pink Class, Suzana in Orange Class, Nena Grace in Lilac, Aarav in Yellow, Annika in Turquoise, Sophie H in Green, Amelia in Blue and Daniel in Red!!
Some children had made a hat with their parents which they showed during a school assembly.
We had a special Maths Day where the hall was filled with a variety of exciting maths challenges.
A huge thank you to Mrs Martin for all her work in preparing the activities and competitions and to all the staff for getting their children so engaged!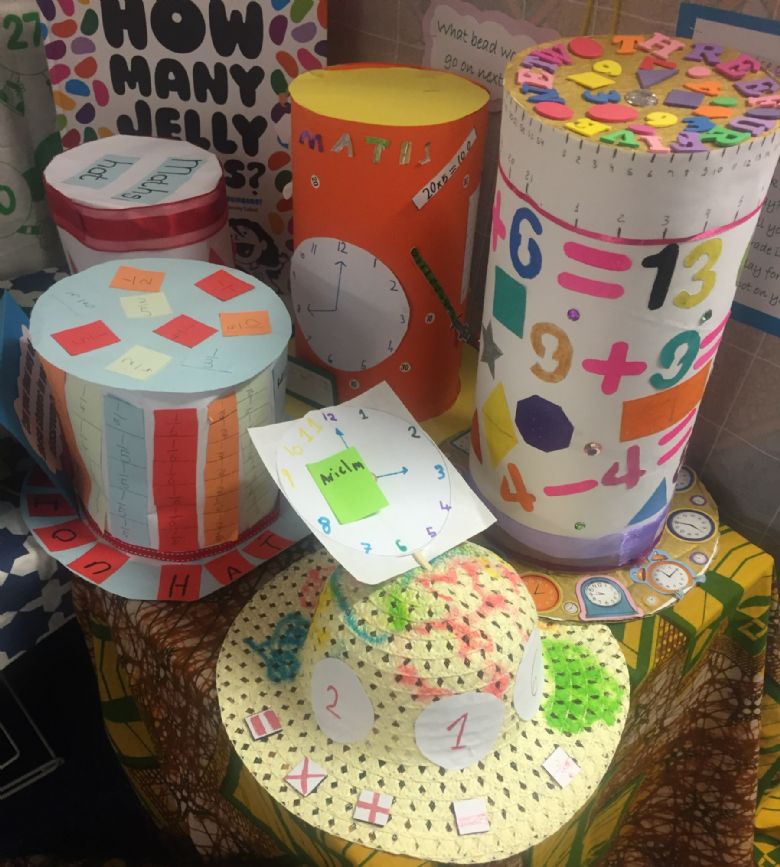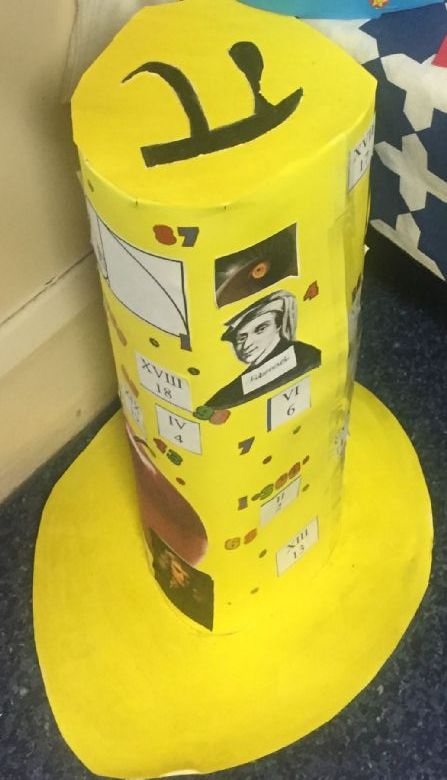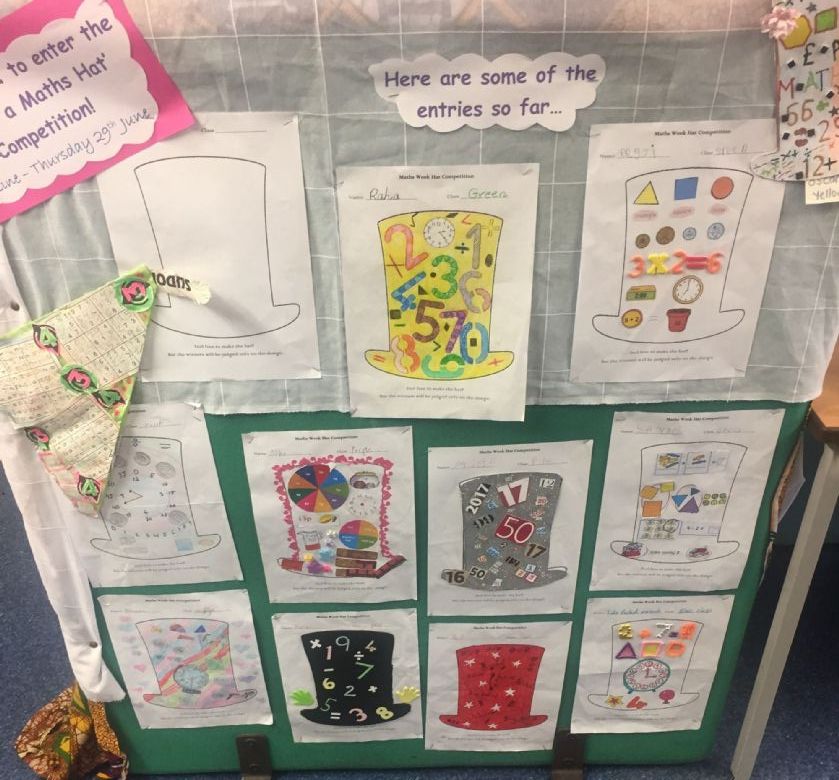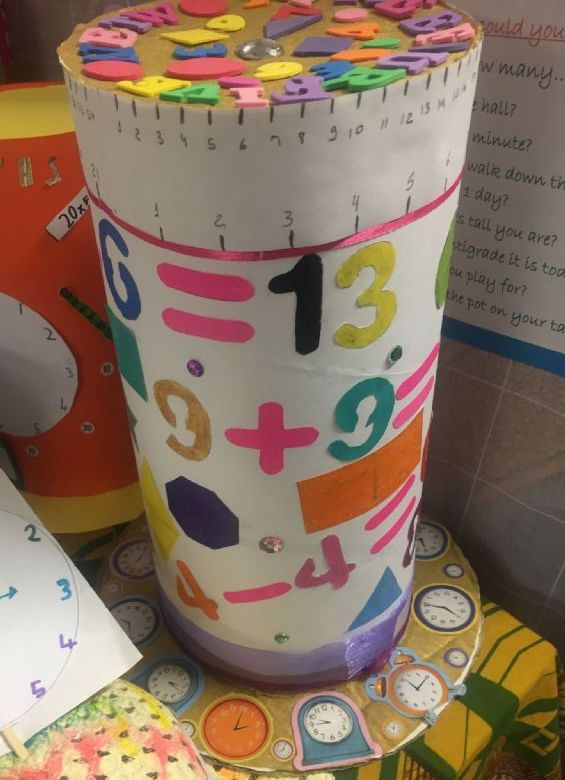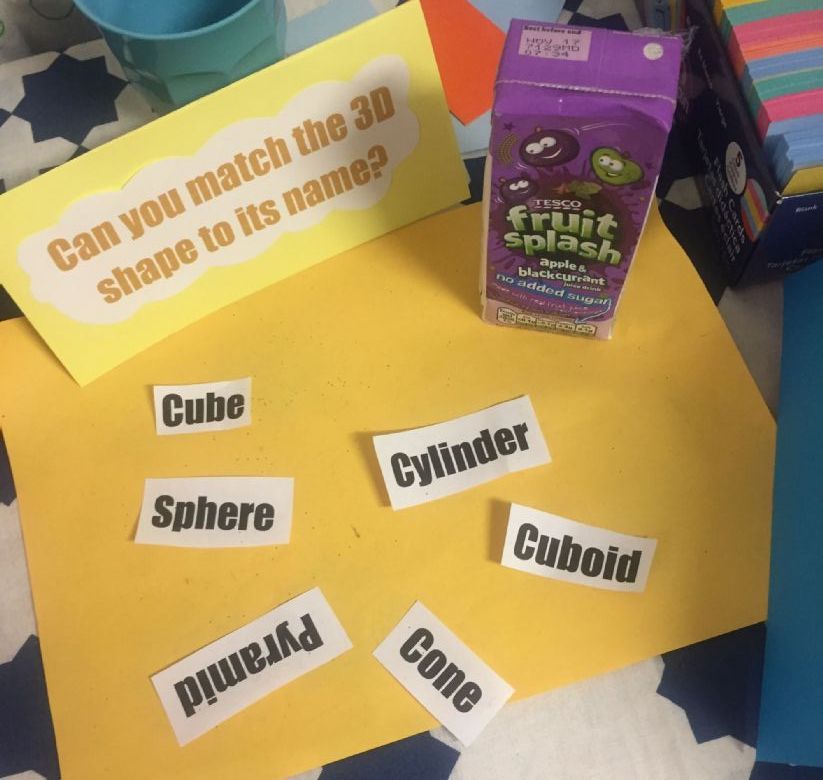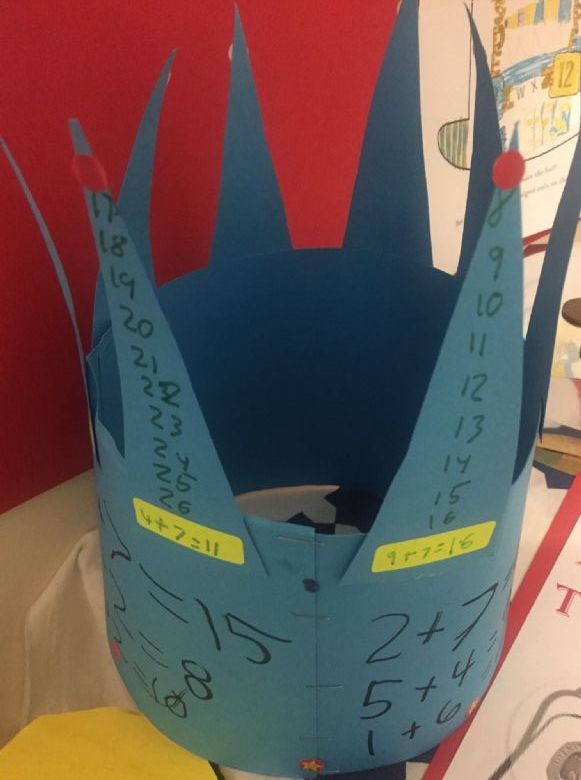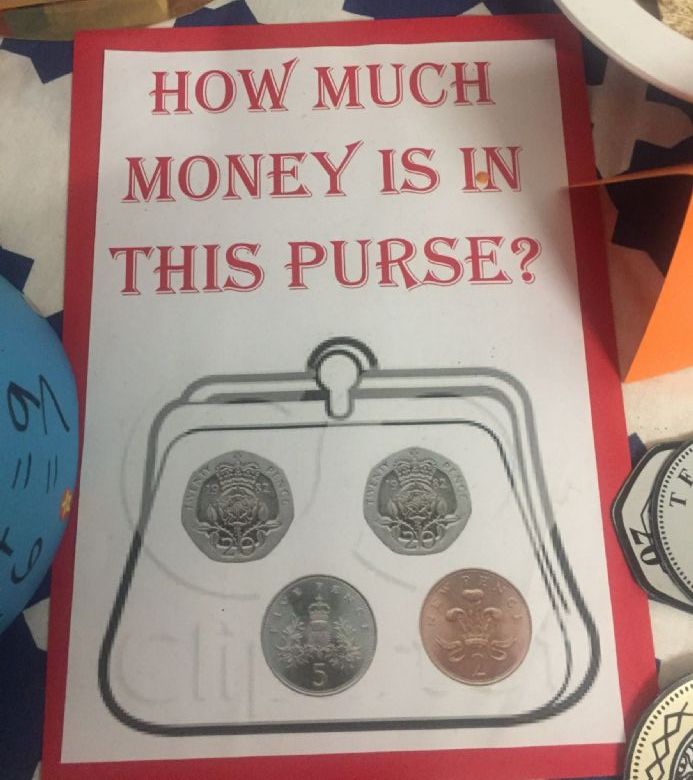 What a great week!