D&T and Maths Curriculum Project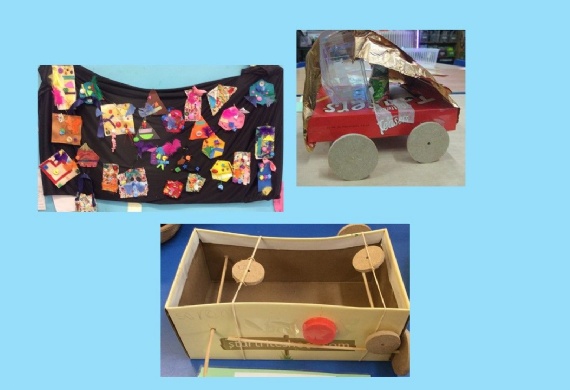 Our D&T and Maths Curriculum Project has been a great success! The staff have been really impressed with how enthusiastically the children have undertaken the project. They have all worked hard to design and make their own interesting and imaginative products.

Also, we have seen the children applying their understanding of different areas of the curriculum to complete the design project such as literacy, maths and science. Learning Behaviours have been crucial to the process and we have seen wonderful examples of cooperation, resilience, creativity and independence over the past few weeks.

Photos of some examples of the work created during the project can be found in the gallery titled "D&T and Maths Project - Examples of work"

A huge well done to all teachers, staff and children for such wonderful work!