How we raise money
Events
The majority of our funds are raised through the events which we organise. We aim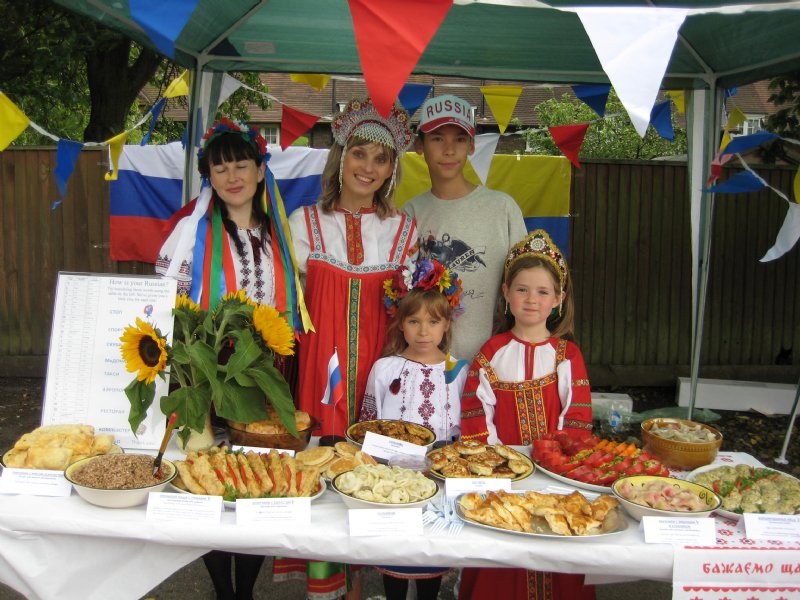 to do at least one event each term. Events have included a treasure hunt through Big Wood, a disco, movie night, our very popular and successful International Food Fair and one of the childrens' favourites, the Seasonal Fair, where the children have the opportunity to do their own shopping for their friends and family! Summer Camp, where families camp overnight in our field, is a truly memorable event! All of these events have proved extremely popular and are also excellent money raisers for our school.
Donations (not just money!)
Donations are also an important part of our fund-raising. This can be in the form of offering prizes for our raffle competitions, passing old school uniform onto the PTA for our nearly new sales or simply by donating money to the school for particular events.
Links with the Local Community
We have over the years developed strong links with our local community and businesses. Many of our local shops are very generous in raffle prizes, refreshments and in sponsoring tables for events such as the quiz night. We are extremely grateful to them and it has a huge impact on our fundraising.
PTA Fundraising during a Pandemic!
The PTA fundraising events we usually hold in school have, of course, been impacted by the current restrictions. As a school, we are struggling to balance our budget, and fundraising is an important source of income when it comes to enhancing our environment and the activities we can offer. Do please read on to find out about alternative fundraising initiatives that are in place:
Gift aid donation
An alternative way to donate to the PTA is through a Gift Aid donation (which is mainly used for the larger projects in school). We run a scheme where parents can donate on a regular basis, or as a one off and for every £1 donated we are able to claim an additional 25p from the government if the donor is a UK tax payer.
Alternatively, parents can make donations in Parentmail through the Shop – the amount is set up for £10, however you have the option to add in a further donation over and above this to any amount of your choosing.
GARDEN SUBURB LOTTERY

amazon - donate for free while shopping!
stikins name labels